Specialty Steel Mural, Salt Lake City
This mural is part of Salt Lake City's Redevelopment Agency's Granary District mural project. The business owners at Specialty Steel Service, Inc. in Salt Lake City wanted to show their appreciation for their customers. They pride themselves on being able to help each customer purchase the raw steel they need to then make products that Utahns know and love. The mural depicts this creative and industrious process as bees emerging from the sparks of grinding metal. On the adjacent wall the bees have worked hard to create a steel honeycomb with chambers of copper honey and special engravings.
Location: 334 West 800 South Salt Lake City, UT 84101
Okra and The Poppies, 48 x 96, Acrylic on Masonite
This painting was originally done as a mock for a proposal request out of Georgetown, TX. It explains the story of how Henry "Okra" Compton was responsible for Georgetown's nickname of "The Poppy Capitol" of Texas. This work has been featured in the ArtPop program for Las Vegas where it cycled through billboards from 2017-2018.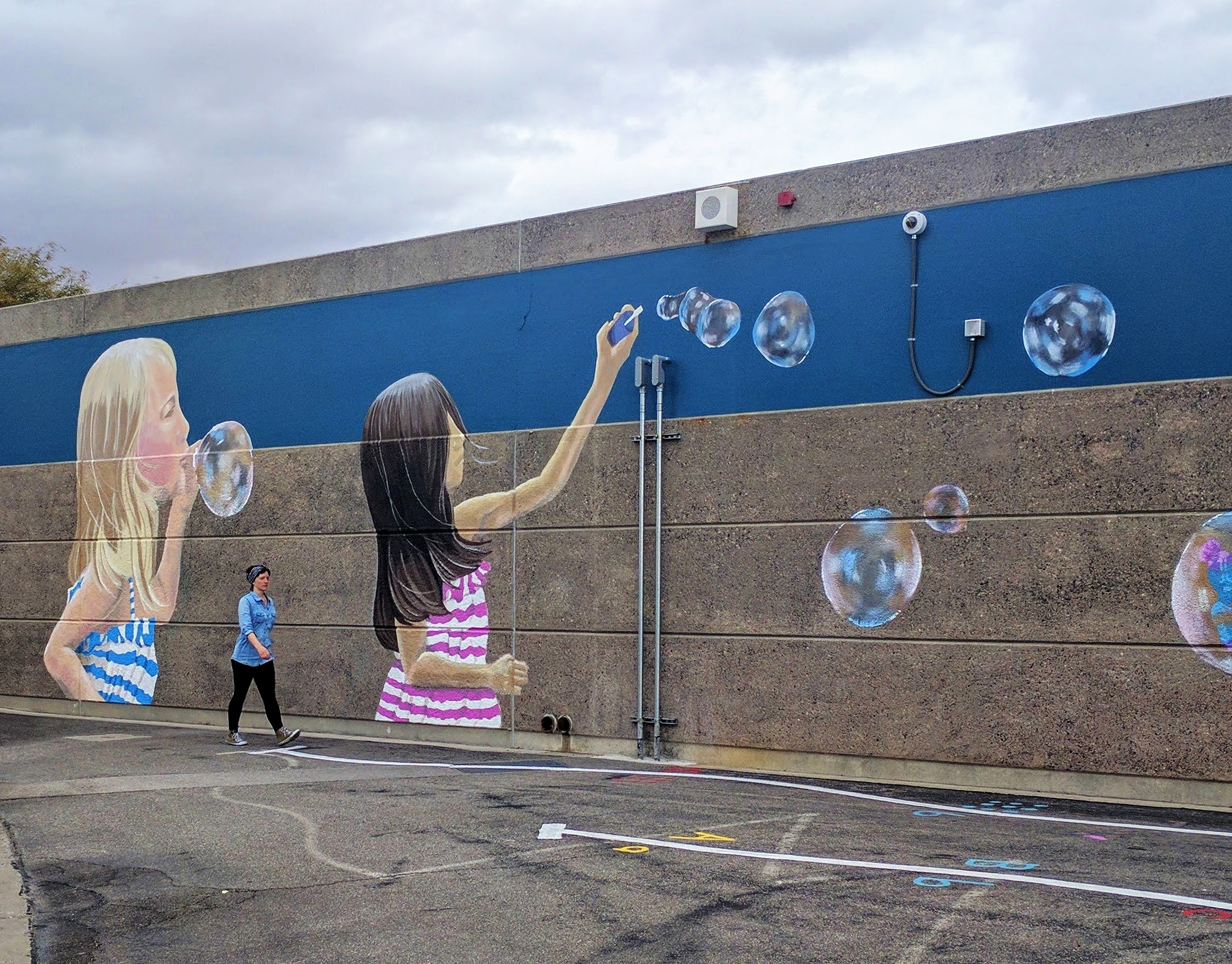 Goddesses of Recesses, 14' x 100', Henderson, Nevada
For this mural I used reference photos of the Cox Elementary students to represent their demographics, activities, and interests. I hand cut large stencils, using those reference photos, to apply the silhouetted images inside each bubble.
562 Main, Ink and Acrylic on Board, 18 x 24, 2016
Park City, UT commissioned me to paint a portrait of the building that won the Historic Preservation Award for 2015. The building isn't architecturally ornate and is a neutral color. In order to add narrative to the piece and make the building pop I painted half the portrait in grayscale, referencing Park City's history as a western frontier, and half the painting in full color to celebrate it as a popular modern day city.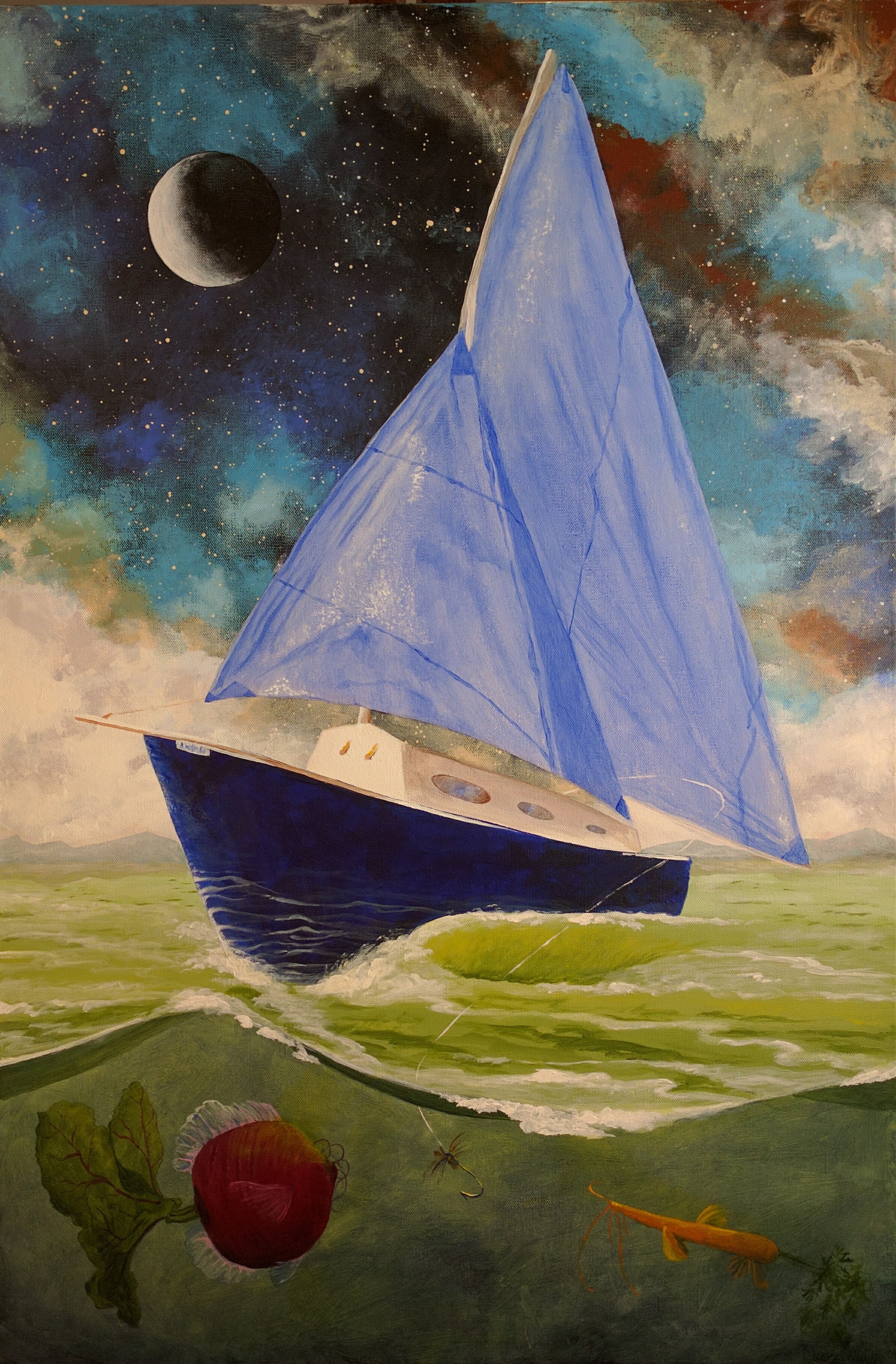 Odyssey, 2016, Acrylic, 24 x 26
My father passed away too early in life at the age of 65. He was the most courageous and unlimited person I have know. He pursued his interests without fear of judgment or an ounce of embarrassment. After his death I decided to paint an epic portrait of the boat he built by hand combined with his other hobbies, which were: fly fishing, fly tying, gardening, and astronomy.
Audition Line, Mural Mock
This mock was submitted to a call out of Knoxville, TN. I wanted to represent animals that are either native or somehow important to Knoxville and show them auditioning for Knoxville's beloved Big Ears Music Festival. Each animal is wearing human ears in attempt to fool the judges aside from elephant, who's ears are plenty big already.